In 1929, Fairmont San Francisco added a new 75-foot indoor swimming pool on its Terrace Level. Known as the "Fairmont Plunge," the elaborate tile pool attracted local crowds and celebrities such as actress Helen Hayes, actor Ronald Reagan and members of the Water Follies.
In 1945, Metro Goldwyn Mayer's leading set director, Mel Melvin, was hired to transform the Fairmont Plunge into Tonga Room. The pool became a "lagoon" and a floating stage for the orchestra was added to entertain guests each evening. Not surprisingly, Tonga Room was an instant success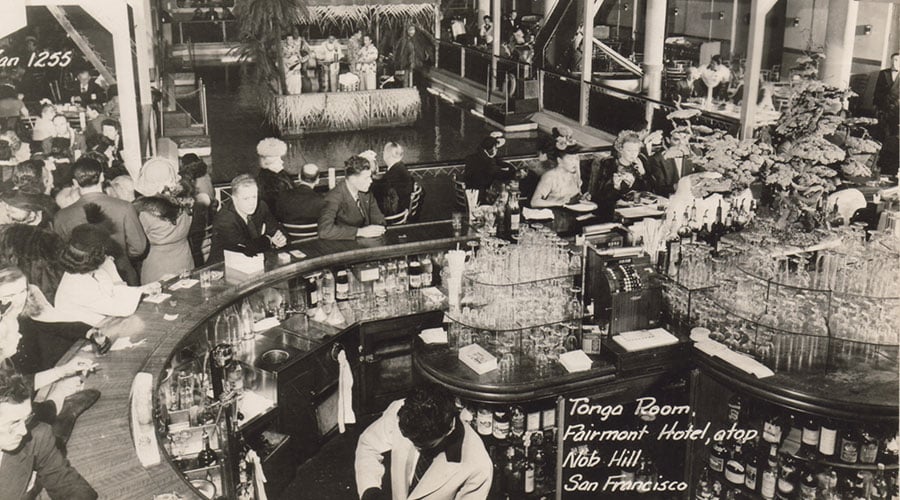 Today Tonga Room & Hurricane Bar has delighted guests with its tropical décor, decadent libations and Polynesian-fusion cuisine since 1945. Following its $1 Million restoration by Gensler San Francisco, Tonga Room has rekindled the excitement of its unique and time-honored décor, recapturing its original tiki glory.
Anthony Bourdain has called Tonga Room "…the greatest place in the history of the world" (Travel Channel's The Layover). The venue has also been recognized as one of the world's hottest bars by VICE, Food Network, ABC, Travel & Leisure, and more.
The bar area features a sleek granite top bar and luxurious "good luck red" leather banquettes. Colorful tribal wall coverings add excitement throughout the restaurant.
Tonga Room features The Island Groove Band, which performs top-40 hits from a thatch-covered barge on the "lagoon;" a dance floor built from the remains of the S.S. Forester, a schooner that once traveled between San Francisco and the South Sea Islands; and periodic tropical rainstorms, complete with thunder and lightning.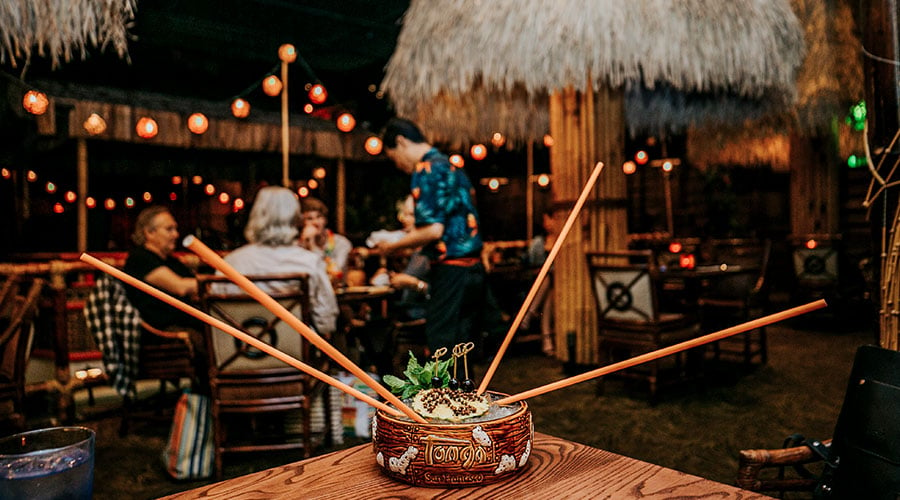 Exclusive Offers and Updates from Fairmont San Francisco