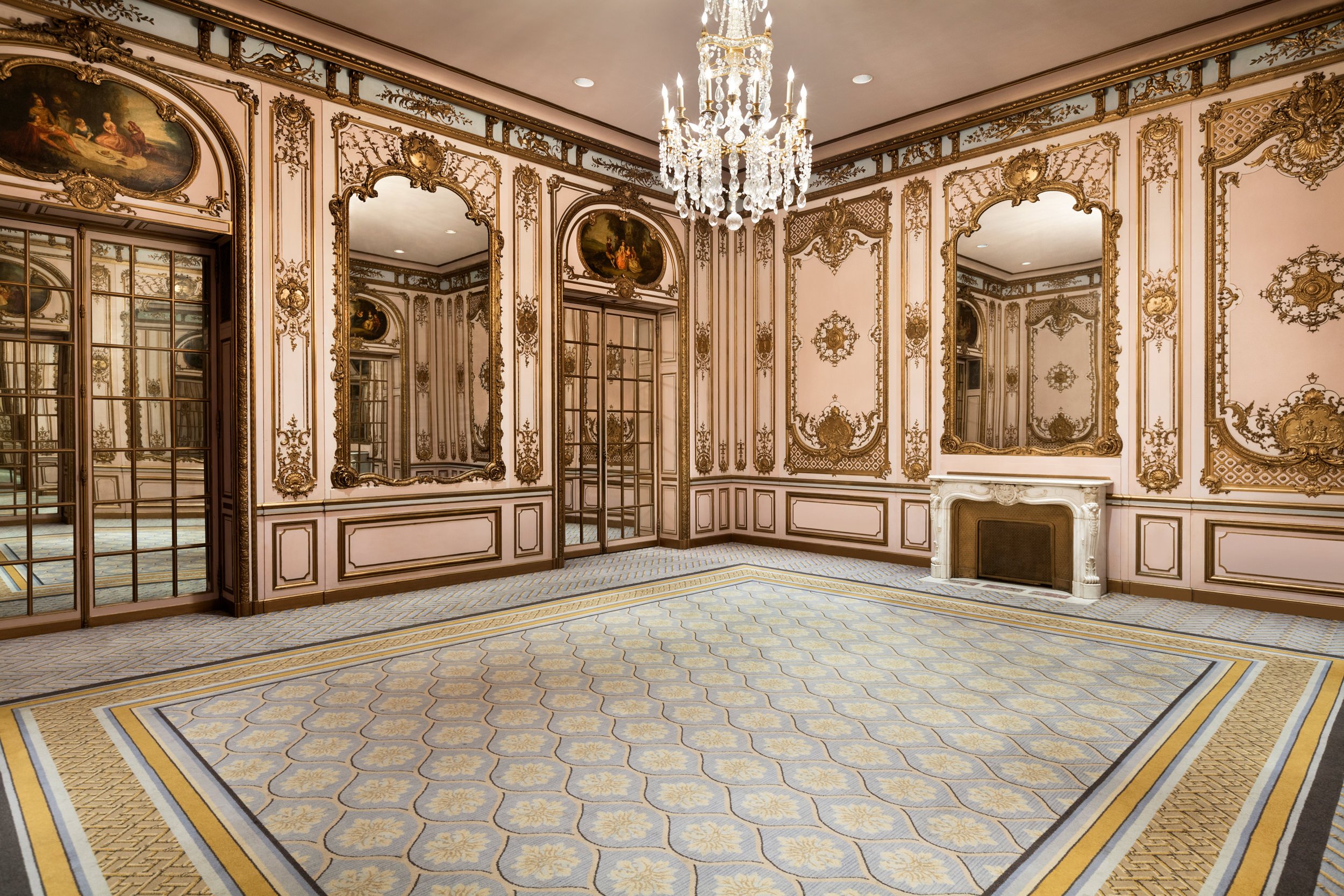 Venetian Room
The Venetian Room boasts lavish decor and rich history. The royal blue and gold color scheme with a theatrical feel enhances the fabulous ambiance of the space. Once used as the location for San Francisco's elite Venetian Supper Club, the Venetian Room's Stage has hosted various famous performers throughout the century, including Tony Bennett, who there sang "I Left My Heart in San Francisco" for the very first time! The 24' ceilings provide for ample presentation space and clean site lines.
800 Guests
Banquet Menu
4,508 sq. ft.
Terrace Room
The Terrace Room boasts a beautifully bright lighting scheme with sizable crystal Chandeliers and crystal lanterns lining the walls, all of which can be dimmed upon request. Its light blue color pallet combined with its size gives this space a certain energy and airiness. The Terrace Room is also conveniently connected to the more petite Vanderbilt Room, a perfect additional space for storage or special displays.
780 Guests
Banquet Menu
4,508 sq. ft.
Grand Ballroom
The Grand Ballroom boasts four brilliant crystal chandeliers, high ceilings, and ample storage space with vendor access, in addition to direct street access. The Grand Ballroom Lounge is also just steps away, perfect for an additional storage or smaller meeting space.
2300 Guests
Banquet Menu
11,362 sq. ft.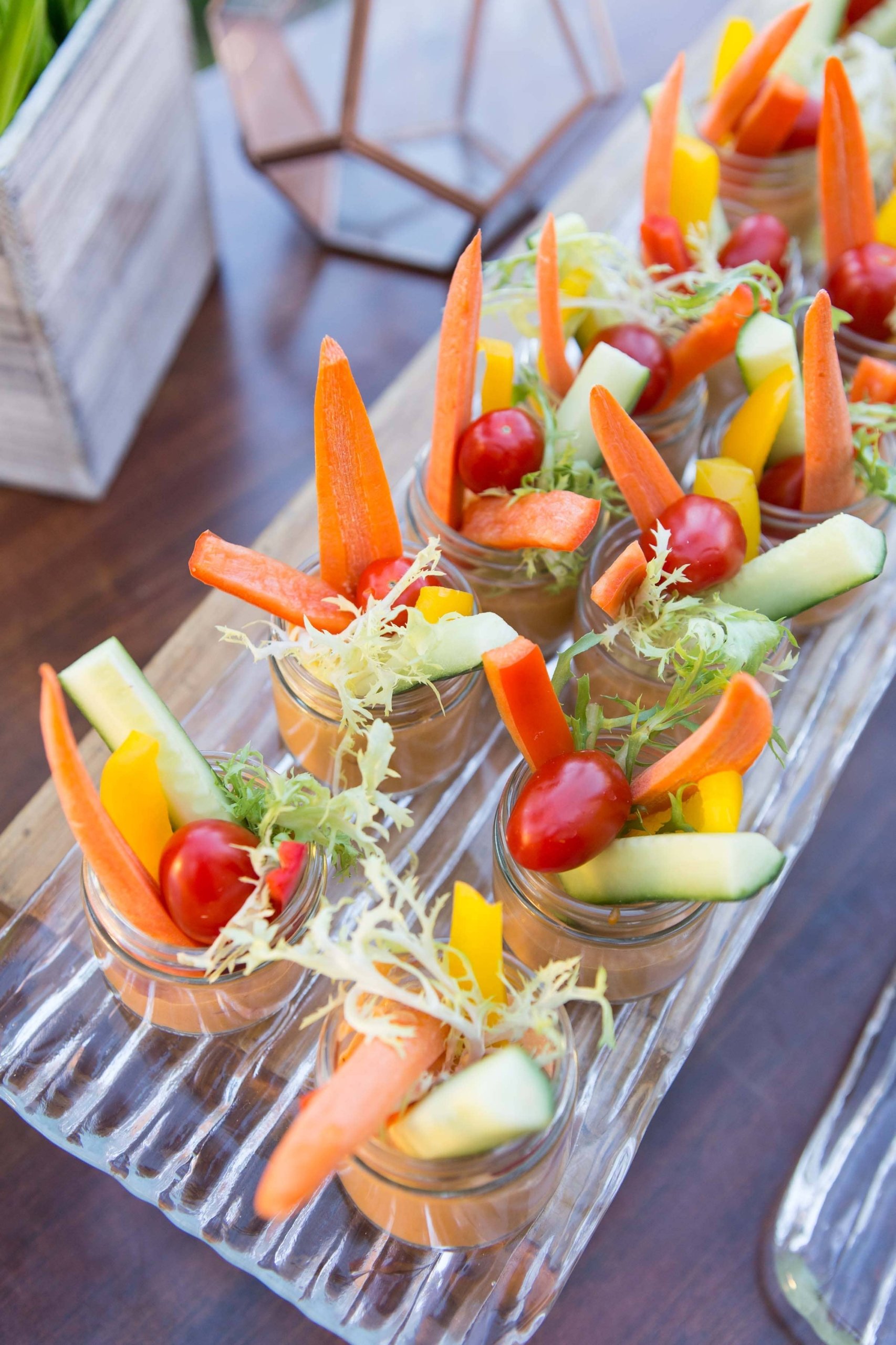 Create a bespoke menu that reflects your unique culinary vision. Whether you're planning a corporate dinner or an intimate family celebration, your guests will appreciate the added personal touch.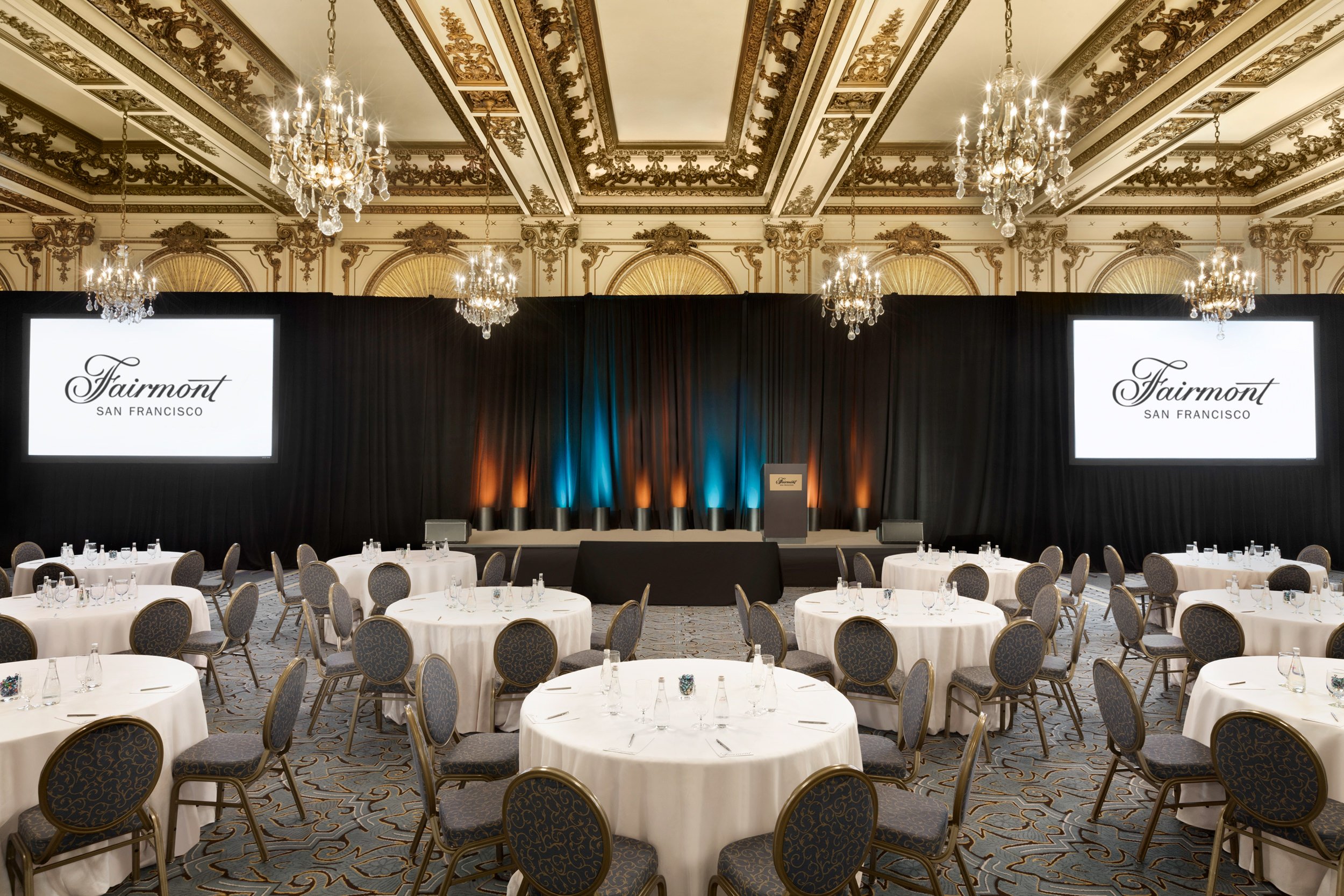 Fairmont San Francisco has partnered with Encore, the certified leader in the conference service field, to offer the finest technology, creative expertise and quality assurance necessary to take your meetings and events to the next level.
Discover Our Other Gatherings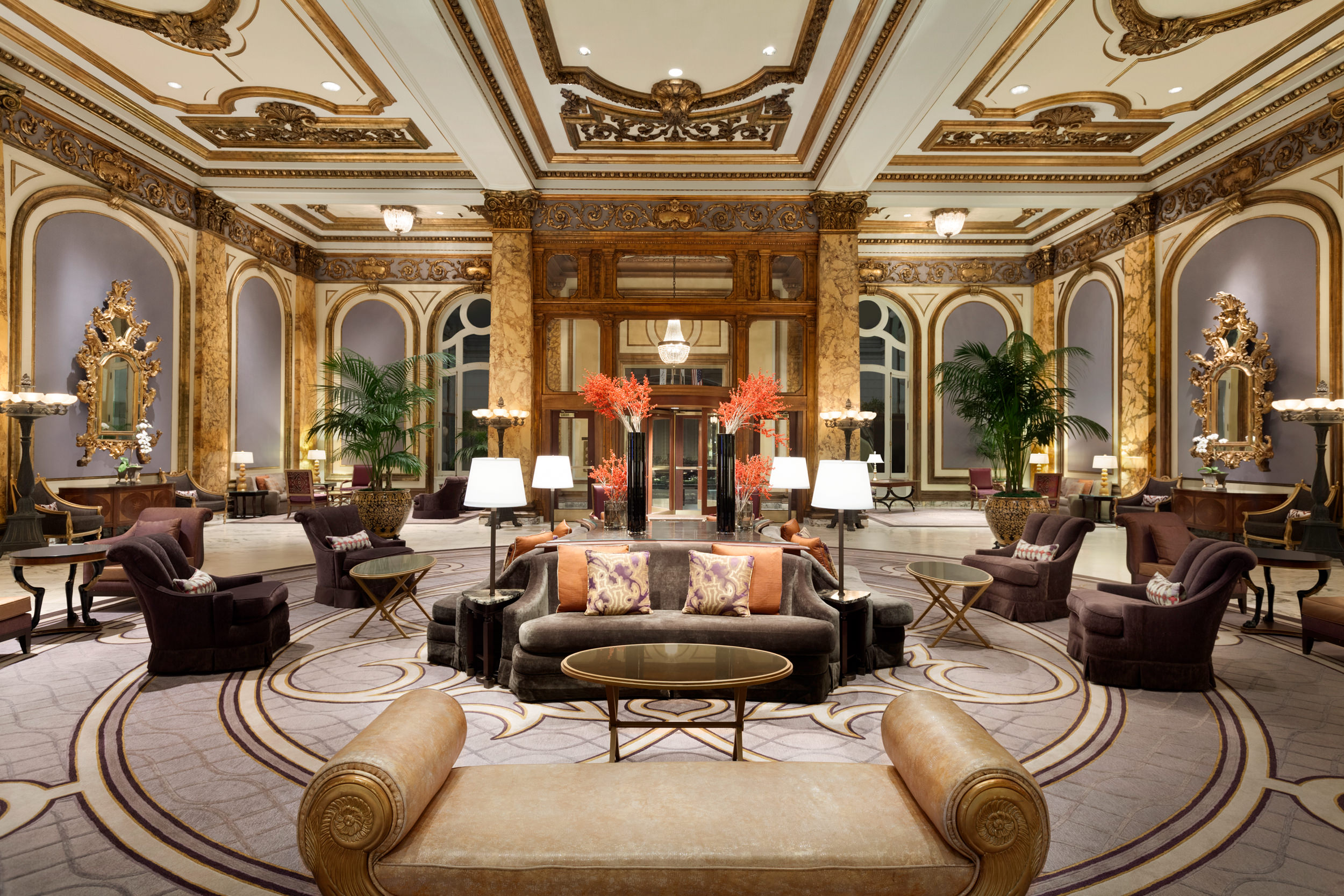 Offsite Events
Offsite is a new way to gather your team in one place to reconnect, reinvigorate and relax. Let us plan your next offsite event to create connection, team collaboration and boost productivity.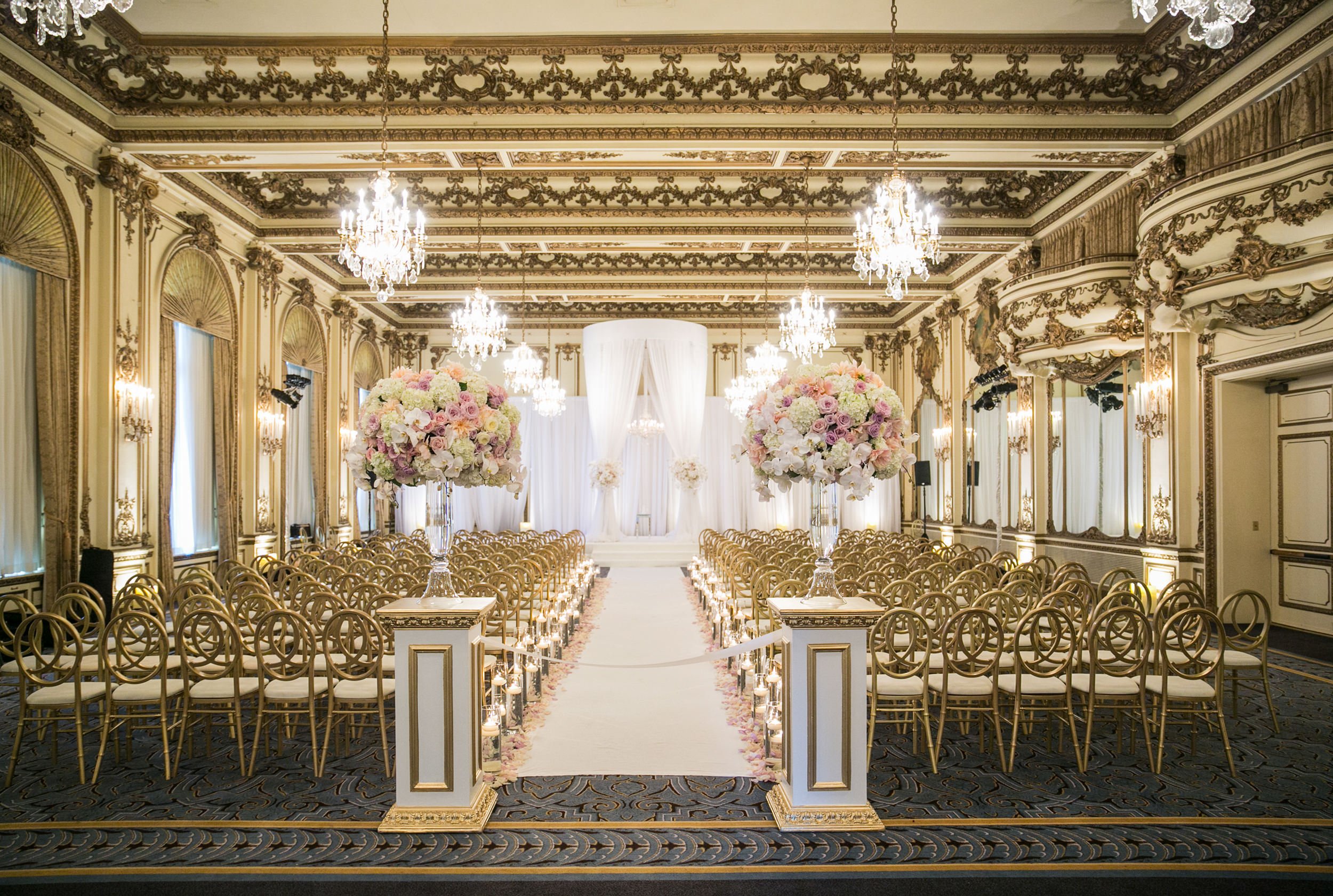 Weddings at Fairmont San Francisco
Celebrate your wedding surrounded by the distinctive charm and timeless beauty of a fairytale wedding destination, Fairmont San Francisco.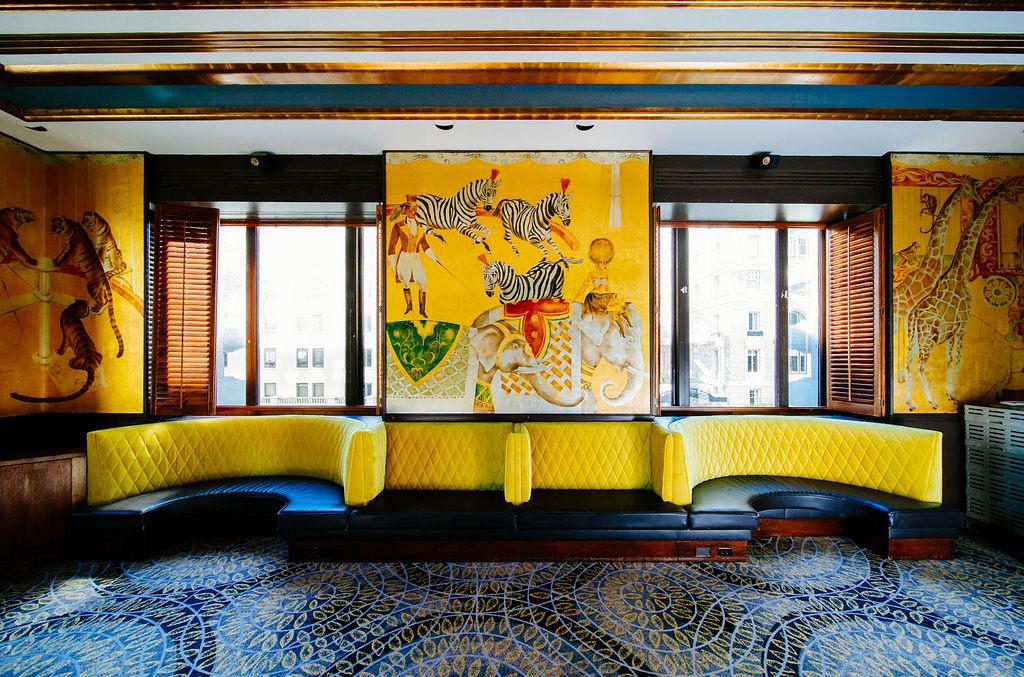 Social Events at Fairmont San Francisco
Fairmont San Francisco is ready to put together beautiful gatherings worthy of life's most poignant and joyful moments.
Exclusive Offers and Updates from Fairmont San Francisco