Rooms & Suites
Fairmont San Francisco pairs classic ambiance with modern amenities and provides accommodations that are a testament to luxury, featuring 606 individually furnished guest rooms. The 62 elegant suites, including the City's 10 best balcony suites, offer impressive views of the City and Bay.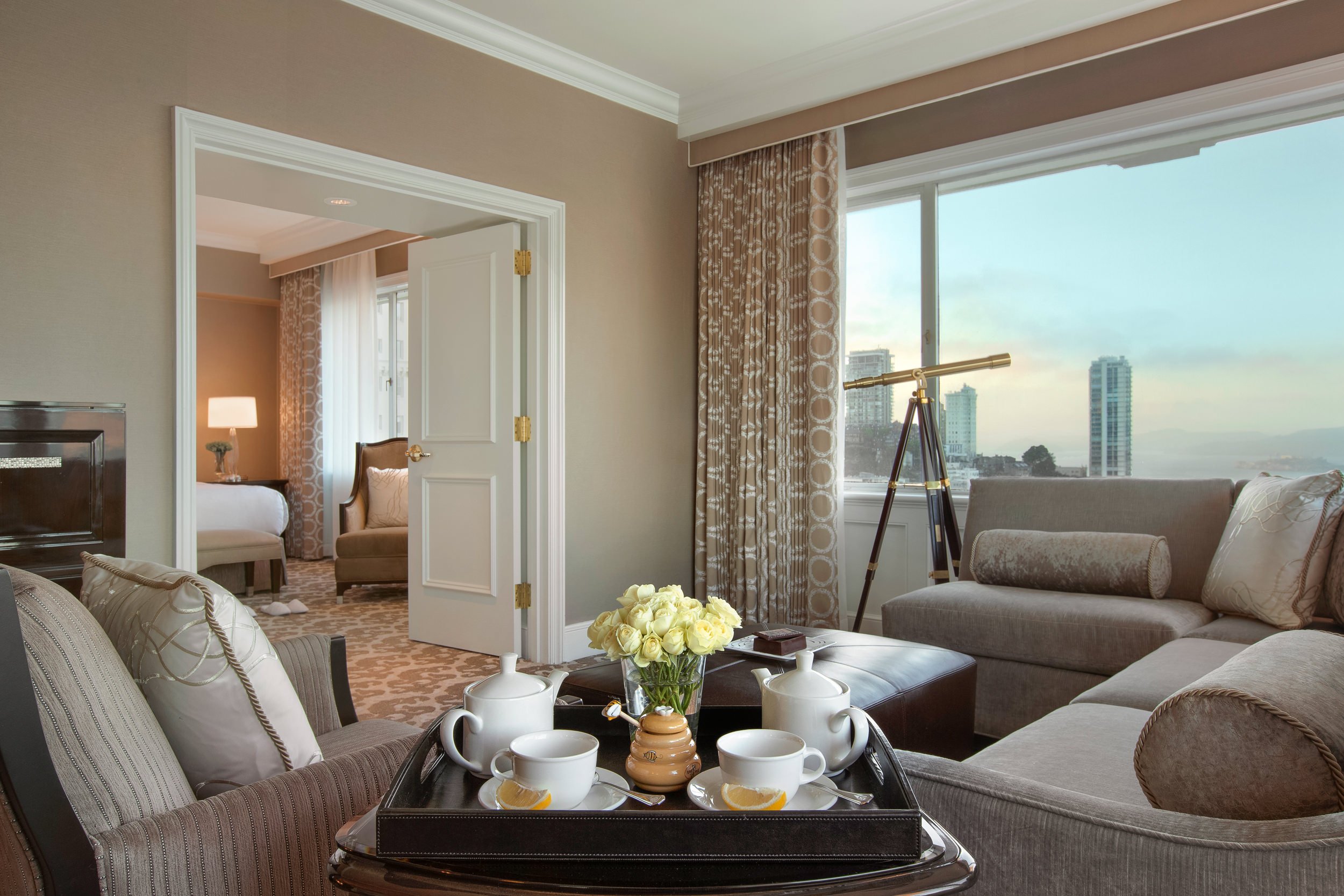 Enjoy luxury accommodations that help you feel comfortable and safe. We strive to make every guest feel welcome, tailoring our room offerings with the ability to accommodate all guests.
A Wonderful Place to Stay
We have now stayed there 3 times and found the staff very welcoming. They make you feel like your someone special. The rooms are very comfortable. They have all the amenities you would like or need. The restaurant good quality for the money. Do forget to grab a cocktail (kids are welcome) in the Tonga room and enjoy the show.
---
The Most Historic and Incredible Suite in San Francisco
I have been to the Fairmont San Francisco's Penthouse suite twice now and each time I am completely blown away. Not only does it have so much history (JFK stayed there), but it has incredible views of the city and all the modern furnishings/amenities you would want. The bedrooms are very spacious, the outdoor terrace is incredible and the billiards room is so ornate that it is straight out of a Hollywood film. Come to think of it, I believe The Rock was filmed on the terrace.
---
Amazing Stay
Everything was absolutely perfection. Service was so personal and they remembered our names which rarely happens anymore. The bed was the most comfortable bed we ever slept in and the hotel has the luxurious feel that you would expect from the Fairmont brand.
---
Great Stay!!
The check in was fast and easy, the room was fantastic with a great view.
---
Exclusive Offers and Updates from Fairmont San Francisco