Celebrate the Holidays All year long at Fairmont San Francisco
For more than a century, Fairmont San Francisco has enchanted guests with its joyful seasonal holiday festivities year round as the place to celebrate.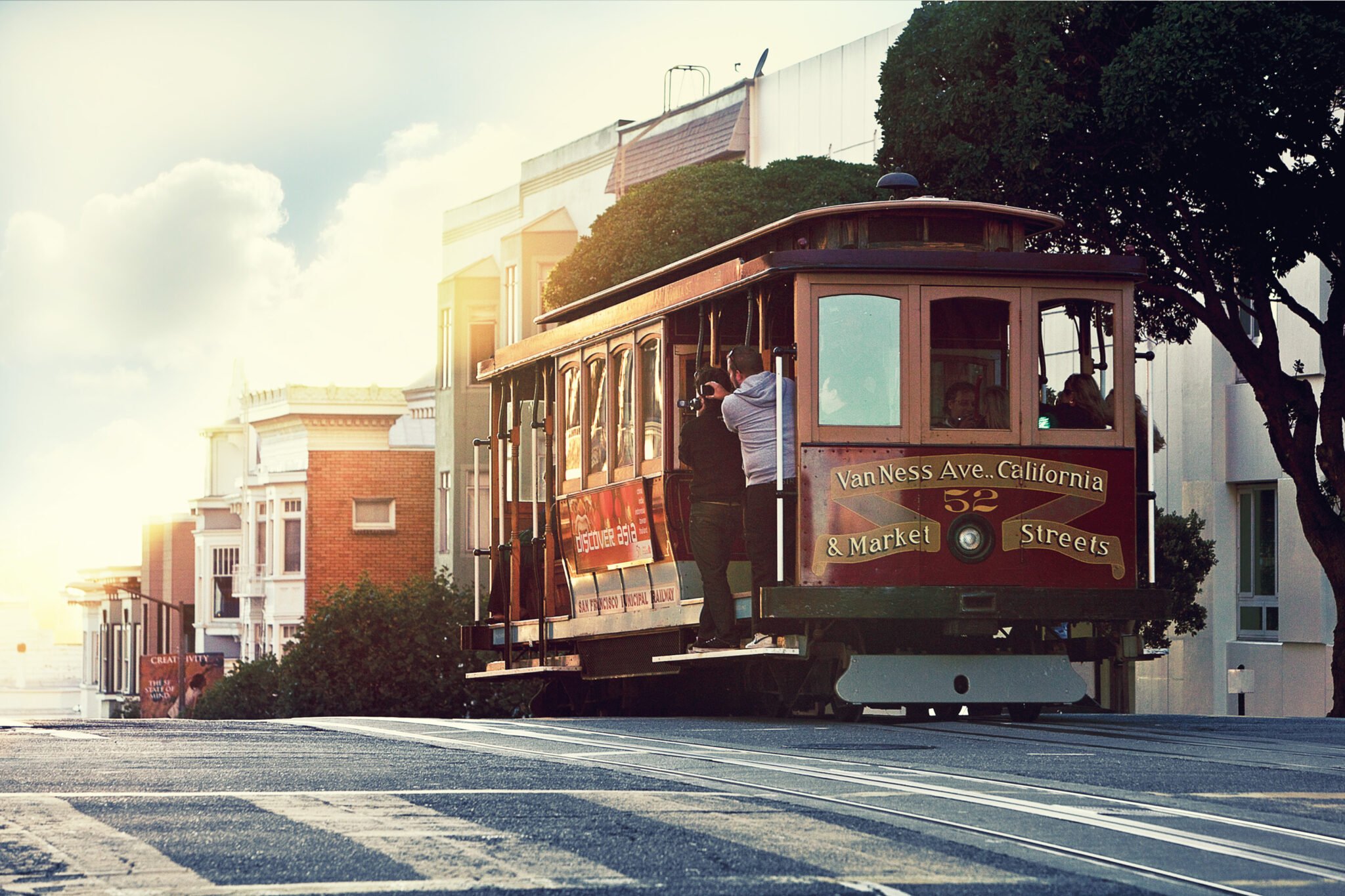 Celebrating 150 Years

Cable Car Crawl
Cable Car Crawl
Celebrate the Cable Car's 150th anniversary. Take a cable car crawl.
Tony Bennett once sang about the little cable cars climbing half-way to the stars; but did you know they'd been climbing those hills long before he stepped up to the mic? It's true! First put into service by inventor Andrew S. Hallidie in 1873, San Francisco's cable cars are celebrating their 150th anniversary this year—and we've got a fun way for you to join the party.
From Aug. 1 to Oct. 30, 2023, several legacy businesses, including Tonga Room + Hurricane Bar, will celebrate the magic of San Francisco and our beloved cable cars by offering visitors special prizes, including overnight stays, meals, and rounds of cocktails.
Special Offer: Crawlers should be sure to order the Cable Car Cocktail at the bar. The cocktail will also be available in the Laurel Court in the Fairmont San Francisco.
Did You Know? – Fairmont San Francisco is located at the only place in the city where all the cable car lines intersect.
Exclusive Offers and Updates from Fairmont San Francisco