Explore
The Best San Francisco Souvenirs
Locals joke that the most popular memento from a visit to San Francisco is an impulse-buy sweatshirt from Fisherman's Wharf. It's not far from the truth. Despite the abundance of iconic images of a fog-engulfed Golden Gate Bridge, tourists regularly miss the memo that the City's weather tends to be fickle and far from SoCal's balmy surf-and-sand lifestyle. Set out in a T-shirt on a sunny morning in the City by the Bay and by late afternoon you too may unexpectedly find yourself the proud owner of an Alcatraz hoodie.
Still, there are other commemorative local trinkets to be had that'll surely warm your heart, if not your fog-chilled bones. Read on to discover some of the best San Francisco souvenirs. Bonus: if you collect them by hand, you get a free tour of some of the City's colorful attractions and neighborhoods along the way.
Golden Gate Bridge Fog Globe
Pack warm layers in your suitcase so you can pay homage to the City's fog, fondly known as "Karl" (and as of late "Karla"), through a cooler San Francisco souvenir: a Golden Gate Bridge fog globe ($34). With smaller particles than the average snow globe, it allows you to relive the misty majesty of the fog-swept Golden Gate every time you shake it. Plus, it's available at the gift shop at the San Francisco Museum of Modern Art and your purchase supports SFMOMA and national park projects throughout the Bay Area. That's a win-win!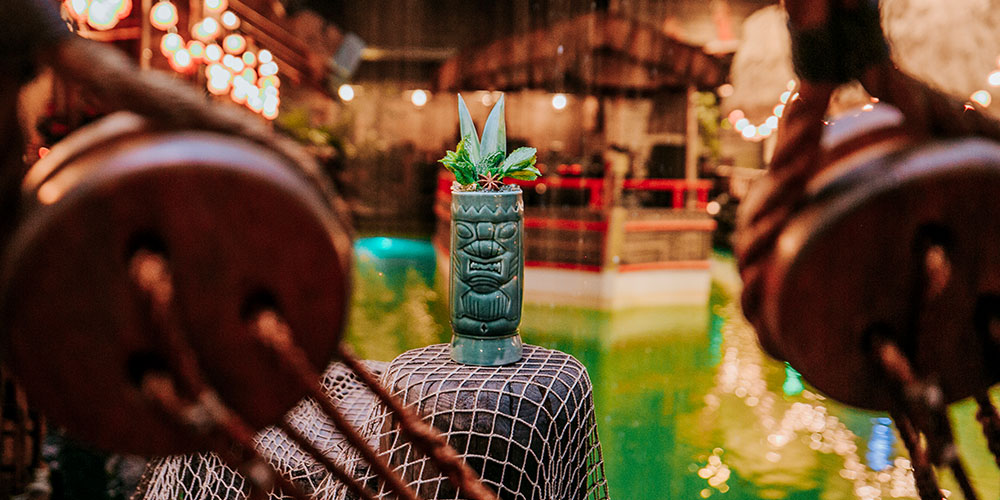 A Set of Tonga Room Tiki Mugs
One of San Francisco's not-so-secret haunts is the wildly beloved Tonga Room & Hurricane Bar, an oasis of tropical kitsch with a heavy side of nostalgia and whimsy in the most unexpected place: a hidden corner of the Fairmont San Francisco hotel. You can't take the recurring tropical rainstorm with you, but you can savor the flavor of this iconic 1945 cocktail destination in perpetuity if you stop by and purchase a set of their classic Tiki mugs. Half the fun is retrieving them, perhaps filled with mai tais and accompanied by Polynesian food and top-40 hits performed by the house band on a barge in the centerpiece "lagoon."
Learn more about the evolution of Tiki culture in San Francisco.
Golden Gate Fortune Cookie Co. Fortune Cookies
Sure you can get fortune cookies anywhere. But have you ever seen fortune cookies made by hand in front of your eyes, complete with a vintage conveyor-belt cookie-making machine that reminisces the "I Love Lucy" candy-making episode? Or been able to take those super fresh cookies with you to keep? This is your chance, and it can include a stroll through San Francisco's gloriously colorful Chinatown. Better still, Golden Gate Fortune Cookie Co. has flavored fortune cookies, and you can even make your own fortune to be inserted into your cookies (cookies from $7 for 35 cookies to $17.50 for 50 custom fortune cookies). Worthy of note: despite debate from Los Angeles, it's said that the fortune cookie was invented in San Francisco sometime in the late 1800s or early 1900s.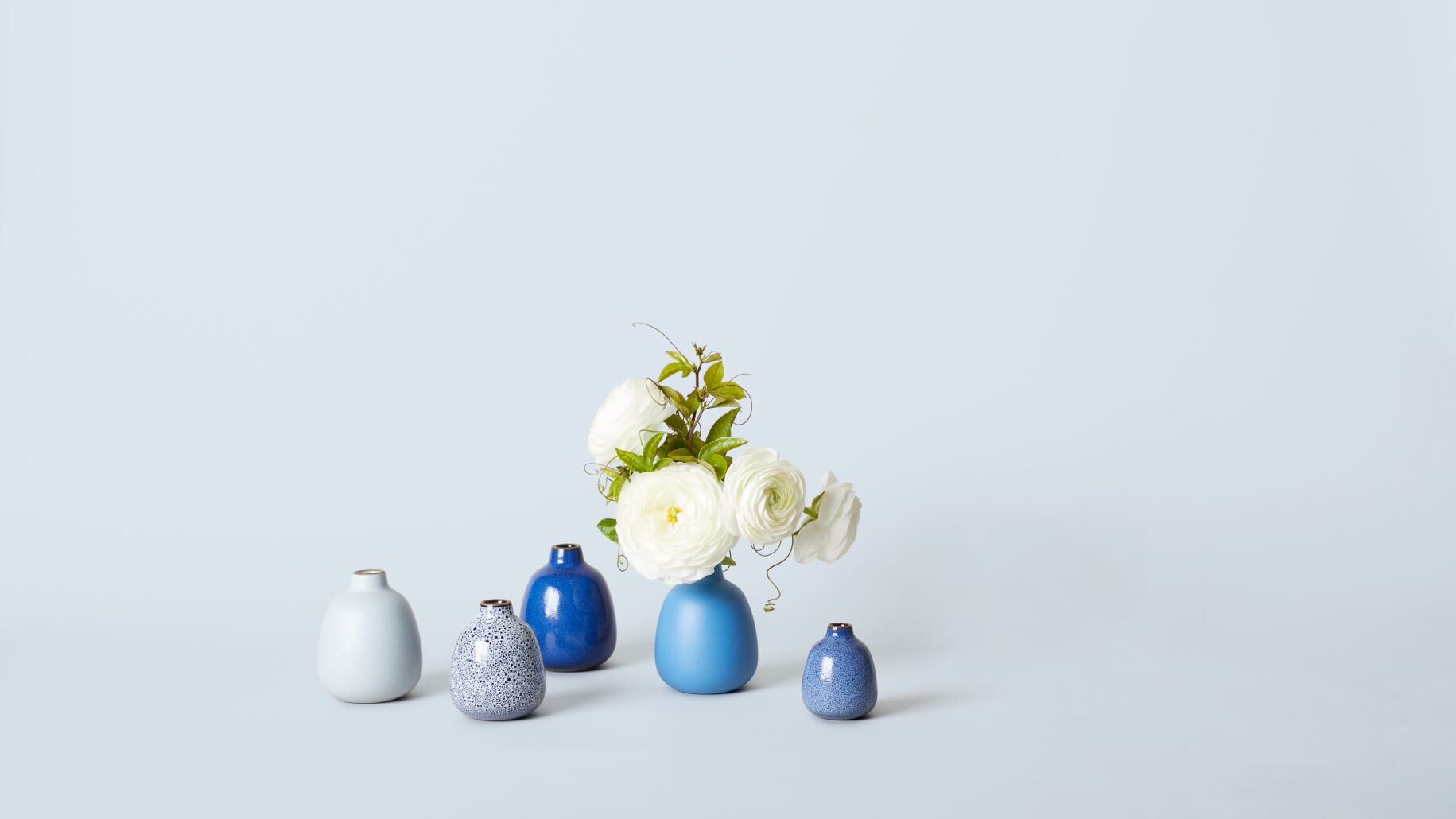 Heath Ceramics
Long before Instagram, local photographers and foodies knew that food looks particularly amazing (and photographs beautifully) against the gorgeous, earthy-chic, handcrafted, matte-finish dishes and bowls of Bay Area-based Heath Ceramics. Prices may deter some residents from stocking their entire cupboards with the revered Bay Area dinnerware that originated in nearby Sausalito in the 1948 (most items $21-$285). But savvy gift givers know that a serving bowl, platter, pitcher, or vase from the Mission District mothership (or discounted Sausalito factory store) is always well received. While you're in the neighborhood, duck next door to grab a bite at Tartine Manufactory, run by the team behind famed Tartine Bakery.
Recchiuti Confections Creativity Explored San Francisco Icons Collections
Michael Recchuiti ("Reh-cutie") makes sweets that are as stunning to behold as they are to eat, and his company's San Francisco Icons collection is edible-memento perfection ($23). It's also made in collaboration with Creativity Explored, a studio-based collective that partners with developmentally disabled artists "to celebrate and nurture the creative potential in all of us." Talk about a feel-good gift! Find your way to the San Francisco Ferry Building location to grab a box and you'll be in the City's foodie mecca, where shops offer myriad other edible gifts and revered restaurants encourage you to pull up a seat and stay awhile.
San Francisco Boutique Coffee Roasters' Coffee
Just how steeped is the San Francisco Bay Area in coffee culture? Put it this way: around the time of the Gold Rush, the city poured the first cup of coffee in the West and shortly thereafter spawned household brand names like Folgers and Hills Bros., and MJB. Meanwhile, Peet's brewed up its first retail store across the bridge in Berkeley, albeit more than 100 years later. (The new darling, Blue Bottle Coffee? That's from neighboring Oakland.) Today, boutique brands continue to flourish, and caffeinated tokens of your San Francisco adventures are easily purchased and transported. If you'd like to savor some locally roasted and brewed flavor and grab some grounds for the road, visit one of the locations of Sightglass Coffee ($17.50-23 per 12-oz bag) or Four Barrel Coffee ($17.50-$23 per 12-oz bag).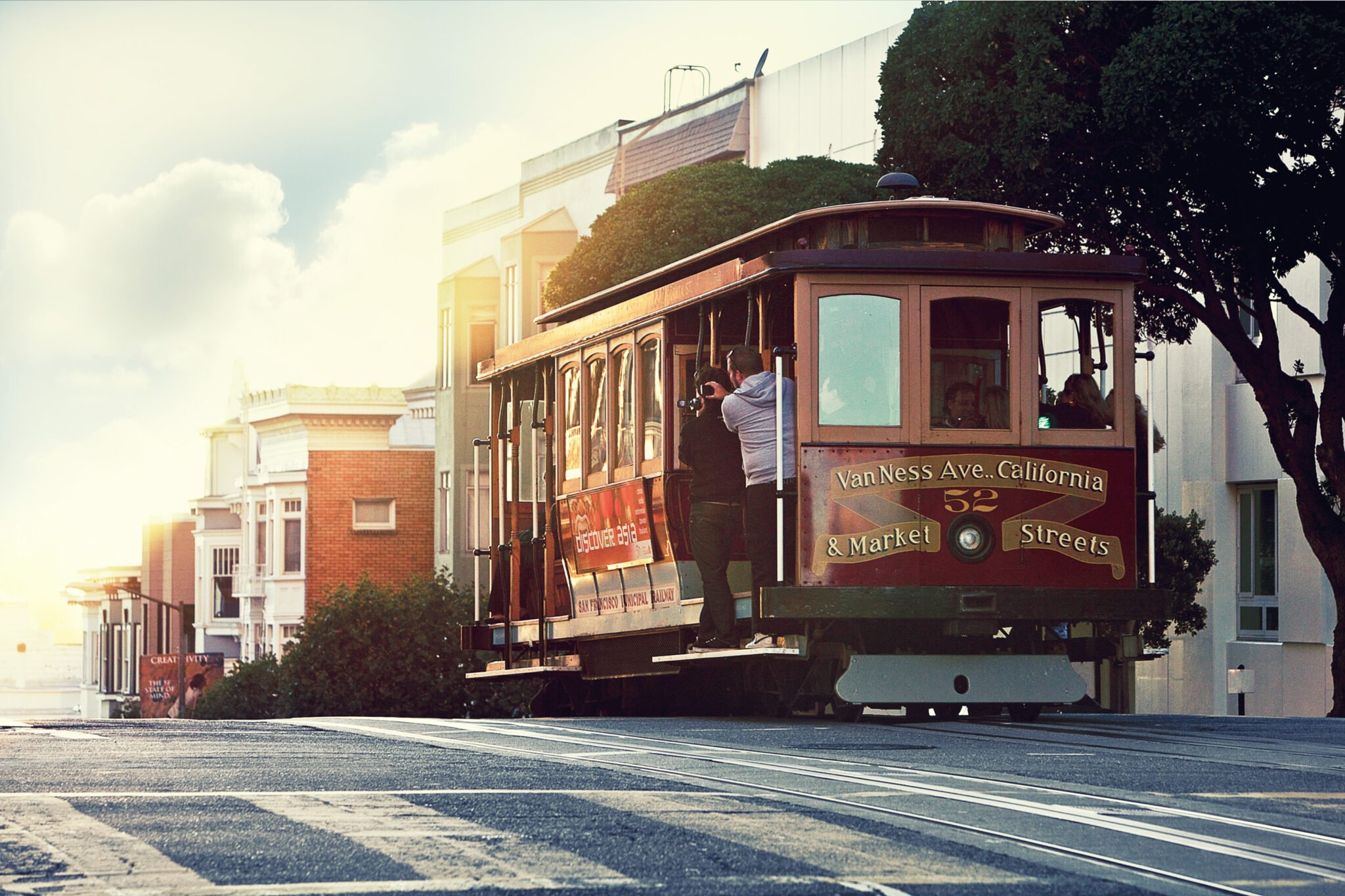 Cable Car Ornament
It seems everyone knows someone with a passion for holiday ornaments. If you're one of them, or have someone on your gift list who is, consider packing your bag with a cable car ornament or two ($15.99 each). Established as a local transport system in 1873, cable cars haven't advanced much since then, thus, they're not the most expedient mode of local transport. But they are the most charming by far, not to mention thrilling if you're unaccustomed to driving hills. You can pick up your ornament at the Cable Car Museum, a fantastic destination in itself, or at the Cable Car Store at Pier 39 where you can also visit the famed sea lions lounging on the docks.
Boudin Sourdough Bread
For decades, visitors have regularly toted home a few memento loaves of San Francisco sourdough bread to show friends and family what truly exceptional versions of the tangy French bread tastes like. There's no reason to break tradition now. The holey, airy, impossibly soft-middled and hard-crusted loaves continue to make mouths water, and they're available in grocery stores everywhere from a variety of bakeries. But since you're here, you may as well pay homage to the brand that started baking for San Franciscans in 1849 and committed to their sourdough mother recipe in 1868. Boudin has a variety of cafes around town (and even at SFO airport), but the place to go is Fisherman's Wharf, where you can see bakers, arms deep in dough, at work in the bakery, buy a few loaves, and even pause for some clam chowder in an edible sourdough bowl ($2.79 to $6 per loaf). Keep in mind it's best to buy bread you want to take home right before you leave, and freezing it for future enjoyment works!
Find your way to any of the above destinations and you're sure to stumble upon more San Francisco souvenirs. And hey, if you can't fit them in your suitcase and don't want to ship them, that's just another reason to return soon to the City by the Bay!