Explore
Cocktails in San Francisco: A Spirited History & Where To Go Next
Ask anyone for a recommendation for the best bars in San Francisco and you'll never get the same answer. With so many options, "favorite" is a very personal choice ranging from a local dive just steps from home to a swank spot with stunning views and a vast liquor collection. Fortunately, the City by the Bay was founded on opportunities to get a good drink with the backdrop of your choosing.
Read on to learn why San Francisco has such an illustrious bar scene and discover the local cocktail spots you should visit next.
San Francisco Cocktails Then and Now
With a little perspective, it's easy to understand why San Francisco has always been a libations-lover's town. In the mid-1800s, the city was a modest port village known as Yerba Buena. At that time, it had a meager 450 residents. But it transformed into an international destination practically overnight after gold was discovered in Northern California. Within two years the population exploded to around 25,000 residents, many of whom were unmarried men seeking fortune and welcoming saloons promising stiff drinks, loose company, and general camaraderie.
It was then that the San Francisco Bay Area began establishing itself as a global influencer in the art of the cocktail, starting with none other than the classic martini. Its first iteration, the "Martinez Special," was created during the Gold Rush in the nearby town of Martinez; after the recipe made its way to San Francisco, it was refined, renamed the "Martini," and promptly shaken, stirred, and sipped the world over.
Later, in the 1940s, the Mai Tai was invented in the city's across-the-bay neighbor Oakland by Vic Bergeron, the owner of famed Bay Area tiki bar and restaurant chain Trader Vic's.
Even the quaint bayside hamlet of Sausalito, located at the northern end of the Golden Gate Bridge, shook up the world's classic cocktail offerings. Its contribution? The Tequila Sunrise, which was invented at The Trident in the 1970s and was made famous by The Rolling Stones, who swilled it during a private party at the restaurant and bar and took the recipe on the road.
Today, San Francisco's love affair with cocktail revelry continues to be such a part of the local fabric, no matter what the future holds, the city will find a way to commemorate its occasions with a well-made drink in seductive surroundings.
So, what are the best bars in San Francisco? We share with you a selection as diverse and distinctive as the city itself, all of which promise a generous pour of San Francisco charm.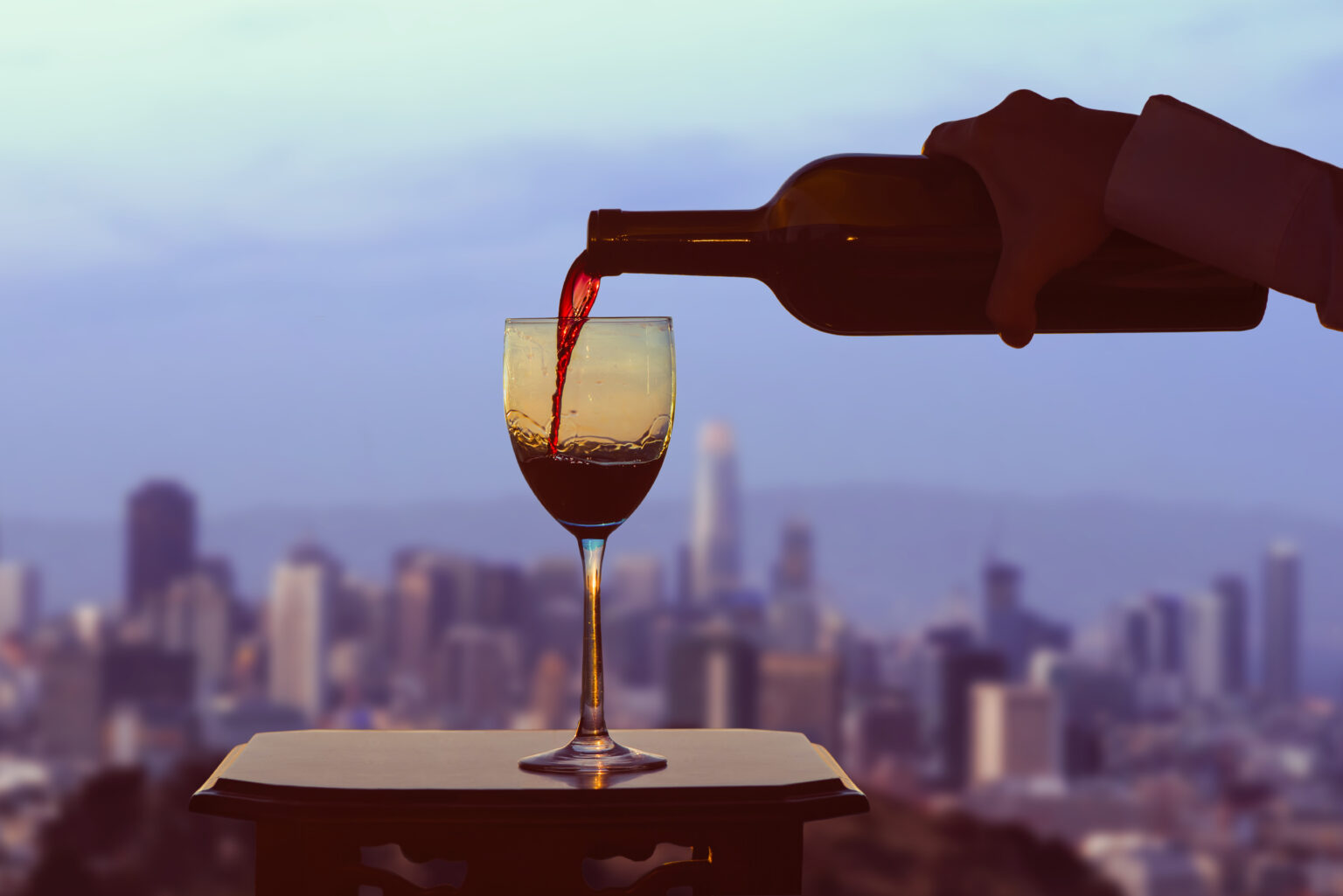 Cocktails with a Bird's Eye View
Given the city's breathtaking vistas, locals and visitors are forever enamored of places to raise a glass and ogle bay views. Ironically, there aren't all that many cocktail lounges that perch you and your drink in the clouds. But those that exist, definitely deliver. In the SoMa District, a youthful party crowd tends to dress up and head up to The View Lounge, in the San Francisco Marriott Marquis, which pairs its corporate vibe with shocking 360-degree views from 39 stories up. On the other side of Market Street atop Nob Hill is Top of the Mark, a glass-walled cocktail lounge on the 19th floor of the historic InterContinental Mark Hopkins hotel; the converted penthouse with jaw-dropping Golden Gate views has been a destination since before World War II sailors and loved ones made it the popular spot for goodbye toasts.
Outdoor Revelry
San Franciscans have long loved to flock to outdoor lounges on the rare, clear, and temperate afternoons and evenings. On such occasions, the selection of venues goes far beyond the ever-growing list of libation-friendly sidewalk "parklets." Join the youngish urban crowd at the Mission District's wind-protected rooftop bar El Techo, where small Mexican inspired snacks like guacamole, quesadillas, and tacos are accompanied by strong drinks and city views. Experience Beverly Hills-chic rooftop-bar vibes above the Civic Center stretch of Market Street and an all-day food and drink menu at Charmaine's at The Proper hotel. Or go super casual with live music and funky bayfront drinking, dining, and dancing at The Ramp.
Noteworthy Neighborhood Bars
One of the greatest ways to get to know a city is to pull up a stool at the bar with the locals in various neighborhoods. Should your cocktail cravings include a desire for everyday local flavor, make your way to North Beach's low-key and spacious 15 Romelo, which leads with well-crafted libations, but has a handful of gourmet snacks and burgers to help balance the buzz. Or find craft-cocktail heaven and low-key booth seating at casual, old-timey atmospheric Alembic; it's got impressive bourbon, gin, and rye collections too. Want to feel like an insider? Head to Linden Room, a tiny, incognito, and totally sexy bar associated with Hayes Valley's Nightbird restaurant, or Moongate Lounge, an intimate, upscale Chinatown experience featuring "natural" wines and a concise menu of seasonal cocktails inspired by the Chinese lunar Calendar and Chinese ingredients. Or get a front-row seat for people watching at the Castro's historic Twin Peaks Tavern; the first gay bar in the U.S. with floor-to-ceiling windows, which allowed patrons to be seen, it remains the prime spot to watch the neighborhood's goings-on.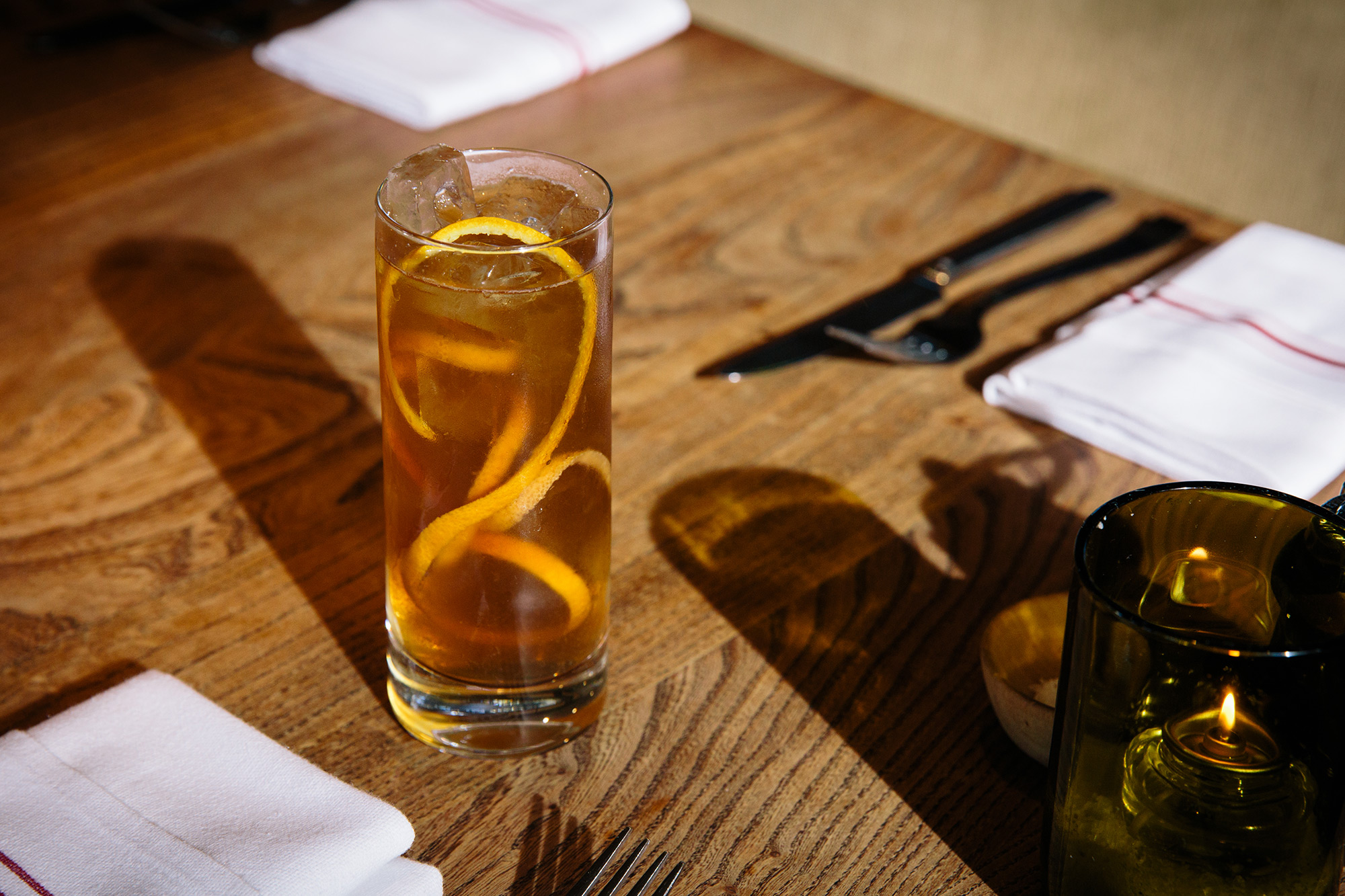 A Taste of Epic San Francisco Restaurant Bars
Great cocktail environments aren't limited to bars. Some of the city's restaurants have become beverage destinations in themselves, much thanks to pro bartenders, enviable surroundings, and prime bar seating. For example, it's practically a rite of passage to get a martini at swanky Bix, a retro-chic supper club with an alley entrance in downtown's Jackson Square and a bar backing the gorgeous two-level dining room abuzz with nightly live jazz and a well-heeled clientele. Closer to the city's true center is Nopa, an equally beloved but newer San Francisco landmark restaurant with cavernous industrial-chic surroundings and a long, ever-crowded bar where guests mingle over craft cocktails and American "wood-fired cuisine."
Only-In-San-Francisco Bars
The category of classically San Franciscan bars could be its own article, but there are a few "must-do's." Stop one: the Tonga Room & Hurricane Bar. Tucked away in the Fairmont San Francisco, it's tiki at its most vast and lavish, perfect for sipping their famed mai tai and watching the band play on their pontoon boat in the centerpiece "lagoon." Follow the cable car tracks to Fisherman's Wharf and you'll find yourself at The Buena Vista. Perhaps the most touristy place to drink in San Francisco, it's also a heck of a lot of fun thanks to the international crowd that congregates in for Irish coffee, perfected and made famous here in the 1950s and ridiculously popular ever since.